Ohio Pharmacy chain increases flu shots by 25%
SCOTTSDALE, AZ (PRUnderground) April 20th, 2017
In its work with vaccination providers all over the country, representatives of STC (Scientific Technologies Corporation, a leader in immunization intelligence™) encountered a program that has them asking, Is this the best flu shot program in the country?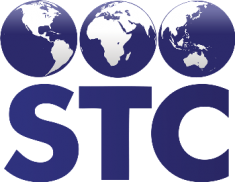 Given that it's time for organizations to plan for the fall flu shot campaign, there is much to learn from Discount Drug Mart, a 73-store chain in Ohio, that has increased its number of flu shots by 25% over the past two seasons.
It starts with the mindset, and the Director of Pharmacy Operations, Jason Briscoe, who says, "We don't like to talk about the number of flu shots given – we like to talk about the number of patients protected." No wonder one of his pharmacists told us, "I love flu shot season."
One way Briscoe keeps everyone thinking about the number of patients protected is with the company's Flu Shot Tracker.  Among other things, this gives him a "dashboard" of Top Immunizers by store and by pharmacist, and it's reported Daily, in Total and Most Improved. He says, "The Flu Shot Tracker becomes the default home page for our Intranet during flu season. It's our intention that all employees, no matter the department, are engaged in the process."
He adds, "Most people like to know how they're doing, and most like to compete." So they encourage friendly competition among stores with the right kind of rewards, the kind that acknowledge success but aren't so valuable as to create negative tensions. (For instance, sports tickets, gift cards, and recognition in the form of a signed letter from the Board of Directors.)
At DDM they don't just measure their program, but they make it a lively competition and a part of the culture – a sporting event for employee teams that reinforces a pleasant and efficient way for customer-patients to get protected
Details on DDM's program and comments from two of their leading pharmacists can be found at stchome.com.
About Discount Drug Mart
Discount Drug Mart opened its first store in 1969, and currently provides care in 73 Ohio communities. The growth of Discount Drug Mart can be directly attributed to friendly and knowledgeable pharmacists and technicians. While pharmacy remains at the core, Drug Mart continues to offer a wide variety of products and services, low prices, and superior customer service — all with the convenience of one-stop shopping.  The company slogan says it all: "Discount Drug Mart Saves You the Runaround…We Have Everything You Need." For more information, visit www.discount-drugmart.com.
About Scientific Technologies Corporation
There are tens of thousands of deaths each year from the flu. There are new measles cases occurring when it had been all but eradicated. Whooping cough still kills the young. The impact of pneumonia, cervical cancer, and many more diseases are diminished through the use of vaccines, public health prevention programs, and data intelligence. The battle is fought every day to ensure that individuals are prepared, proactive, and empowered for any event or outbreak — from bioterrorism and newly emerging disease, such as the Zika virus, to the old diseases that never left. Scientific Technologies Corporation (STC), a health technology innovation and services company, is on the front line of this battle with its mission to advance population health outcomes through information technology.
Read full release at PRUnderground.com: STC asks the question, Is this the best flu shot program in the country?.

Source: PRUnderground.com