The State of Nevada has increased minimum motor vehicle liability limits. Las Vegas accident lawyers, Tingey Injury Law Firm, say law provides a much-needed increase in the level of financial protection that an injured person may receive in compensation for damages, including, medical bills and injuries.
Las Vegas, NV (PRUnderground) August 9th, 2018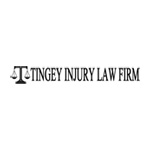 The deadline for raising auto liability insurance coverage limits to comply with the state of Nevada's new law has passed.
During the 2017 legislative session, the Nevada State Senate passed a bill increasing the minimum motor vehicle liability insurance coverage to $25,000 in bodily injury per person, $50,000 in bodily injury per accident, and $20,000 in property damage (25/50/20). The previous limit was $15,000 in bodily injury per person, $30,000 in bodily injury per accident, and $10,000 in property damage (15/30/10). The passage of the legislation marks the first time in decades the limits have been increased.
Local accident attorneys at Tingey Injury Law Firm believe the change is necessary to improve the minimum level of financial protection available to anyone injured at an accident.
"Having bodily injury insurance is important because it's a safety net that provides protection for anyone who might be harmed in a car accident," comments Dean Tingey, twenty-year attorney at Tingey Injury Law Firm. "Many people don't realize how much money is needed to cover the costs of medical treatment after an accident. The increase in limits will help alleviate that financial burden much more than the previous insurance limit did, which will be good for both sides involved in an accident."
Committed to serving, Tingey Injury Law Firm represents people whose lives have been affected by car accident injuries. The Las Vegas car accident law firm aims to provide the highest quality legal representation and counsel with a goal of giving each client the attention and professional service they deserve.
The new insurance requirements also impact Uninsured/Underinsured Motorists (UM/UIM) coverage. While this insurance is optional, insurance companies are now required to offer this protection at the minimum 25/50 level as well.
Even though UM/UIM coverage is optional, lawyers at Tingey Injury Law Firm recommend motorists in Nevada consider this coverage. In the event that someone is involved in an accident where another driver is at fault, but they have no insurance or are underinsured, this insurance will cover the cost of any injuries that the victims of the crash experience.
While UM/UIM insurance may seem unneeded, the costs of being involved in a car accident can be extensive. Having this additional insurance can provide extra financial and emotional security to Nevadans. The lawyers at Tingey Injury Law Firm encourage drivers who don't have this insurance to talk with their insurance agent to find a plan that meets their needs.
"The reality that we see all the time is that even with the increase, there is often not enough money available to people to fully cover the cost of recovery," Tingey added. "This unfortunate reality means that even if you aren't at fault in an accident, you can end up paying a lot of money out of your own pocket if you don't protect yourself with additional coverage."
Drivers with existing insurance or considering a new plan will have to ensure their coverage meets the new requirements.  Drivers who have not yet changed their insurance coverage to the 25/50/20 requirement are subject to fines or traffic citations as of July 1, 2018.
To learn more about fair compensation for injuries received in a Las Vegas car accident, contact Tingey Law Firm at 702-333-0000 or visit TingeyLawFirm.com. Tingey Injury Law Firm ensures that their clients receive excellent medical care, have other injury-related problems solved, and receive the most money for the injury that they or their loved one suffered through.
About Tingey Injury Law Firm
Tingey Injury Law Firm aims to provide the highest quality legal representation and counsel for those affected by personal injuries in Las Vegas. Cases include auto accident, wrongful death, work injury, personal injury (such as a slip and fall, or trip and fall), or dog bite. Their attorneys maintain a reputation for thoroughness and preparedness that is recognized in the local community.
Original Press Release.

Source: PRUnderground.com