Five years in the making, Vessels' new album is a collaborative "blues-based roots rock" effort that showcases her musical talents along with those of other beloved local musicians.
New Orleans, LA (PRUnderground) April 17th, 2018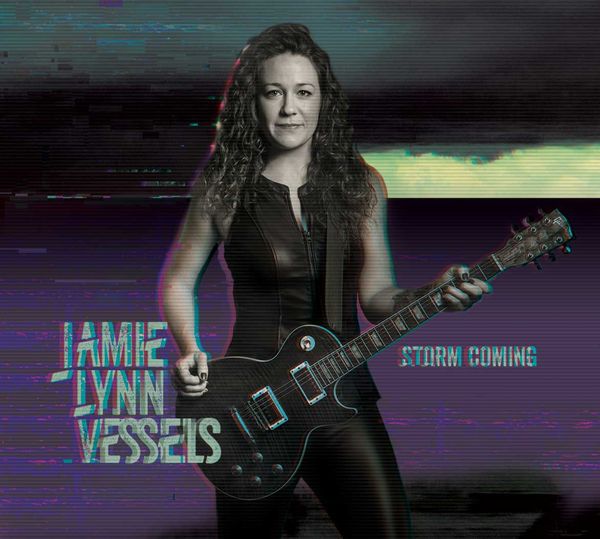 Jamie Lynn Vessels, a soulful rock and blues artist who plays regularly from New Orleans to Atlanta and beyond, will be releasing her new album, Storm Coming, at New Orleans' music club d.b.a., April 19, 2018, at 10pm. The line-up will include band members David Brouillette, Cranston Clements, and Sam Shahin, as well as special guest Dana Abbott on cello.
Vessels will debut her new album regionally at an acoustic release show on April 20 at The Listening Room (Mobile, Alabama). She will also play with her band at New Orleans' Louisiana Music Factory on April 21. April show dates and locations are as follows:
Thu, Apr 19 @ 10:00PM; D.B.A. New Orleans—Full Band Storm Coming New Orleans Album Release
Fri, Apr 20 @ 8:00PM; The Listening Room of Mobile—Jamie Lynn Vessels with David Brouillette Album Release
Sat, Apr 21 @ 2:00PM; The Louisiana Music Factory, New Orleans—Jamie Lynn Vessels Solo
Sat, Apr 21 @ 7:00PM; RF's, New Orleans—Jamie Lynn Vessels with JLV Band
Tue, Apr 24 @ 8:00PM; Checkpoint Charlie, New Orleans—Jamie Lynn Vessels with JLV Band
Fri, Apr 27 @ 8:00PM; Checkpoint Charlie, New Orleans—Jamie Lynn Vessels with JLV Band
Sat, Apr 28 @ 7:00PM; RF's, New Orleans—Jamie Lynn Vessels with JLV Band
With this collection of 14 new tunes, Vessels will be performing slide guitar on her own recordings for the first time. Listeners can hear Vessels' slide on Track #7, "The Devil In Your Eyes." Dana Abbott is featured playing cello on Track #13, "Burn." Vessels' favorite song is "Dear Love,"—a love letter to love itself that features incredible performances from all the album's musicians.
Vessels, who has traditionally been known more as a bluesy balladeer than a rocker, says she was inspired to shift artistic direction shortly after wrapping up her first album, 2013's fan favorite, Home. "I was listening to Janis Joplin and I was really taken by her blues-rock stylings," she says. Vessels first debuted on stage as a solo performer during an Open Mic night in 2012. Her journey with music, goes back much further. "I began writing songs at about eight, and, later, a friend and I recorded and played one of our songs for our fifth-grade class," says Vessels. The song, titled "Take a Risk," perfectly exemplifies Vessels' musical evolution—and the powerful new songs that listeners will love in Storm Coming.
About Jamie Lynn Vessels
Jamie Lynn Vessels is a rock and blues artist with her roots in songwriting. Likened to Bonnie Raitt and Sheryl Crow, this six-foot tall rocker captivates audiences and commands the stage as a solo act or with her full band. Vessels has embraced New Orleans as her musical hometown, and the city and its music fans have returned the favor, affording her the opportunity to add grit and soul to her style and music. For more information, or to inquire about a booking, visit https://www.JamieLynnVessels.com.
Original Press Release.

Source: PRUnderground.com