Desmond Griffin, co-founder and CEO of Glance Technologies shares how merchants and customers alike benefit from Glance Pay's new feature.
Vancouver, B.C. (PRUnderground) June 12th, 2018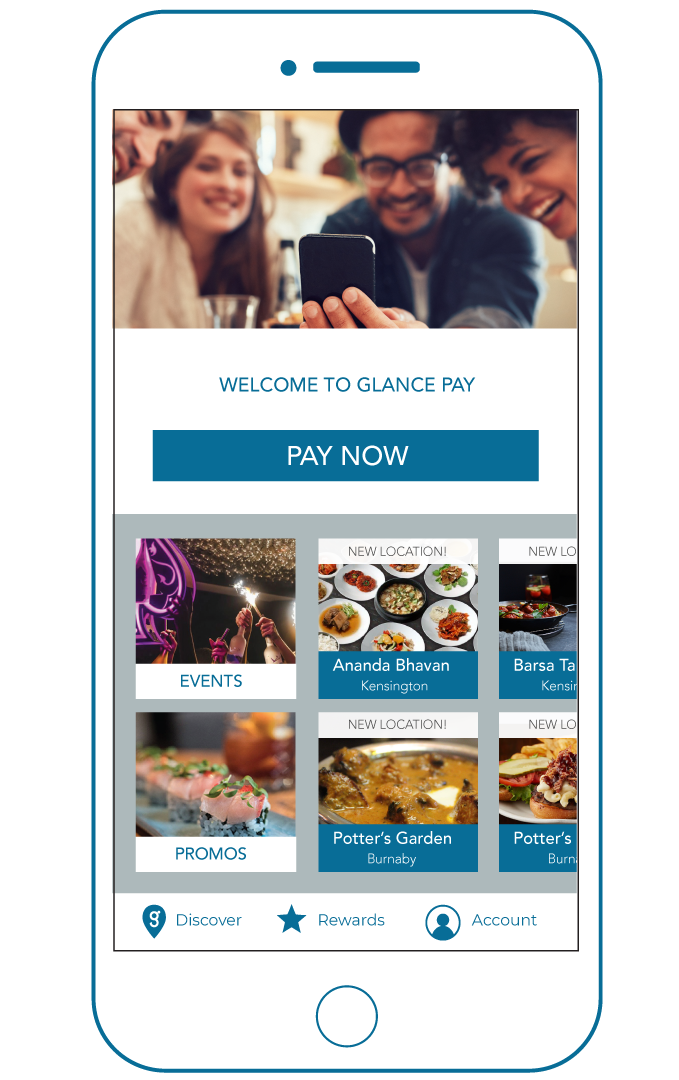 Glance Pay already offers fast, convenient, and secure payments to consumers at their favorite restaurants, salons, and retailers. Now consumers and merchants get something more: rewards.
A whopping 83% of consumers say reward and loyalty programs make them more likely to continue doing business with certain companies. And a mere 5% increase in customer loyalty can boost a business's average profit per customer by 25-100%. The success of Groupon (market cap $2.31 billion) proves the demand for digital offers and the power they have to drive sales for businesses.  With Glance Pay's new feature, the goal is to make sure the digital deals build long-term loyalty and not just a one-time transaction.
The feature allows partner merchants to promote specials and loyalty programs. Users are able to redeem exclusive offers and discounts set by the retailer directly on the Glance Pay app, reducing the need for costly traditional paper deals, coupons, expired emails, and a wallet full of punch cards, while also offering merchants flexibility and creativity for deals that don't work using traditional methods.
The offer or deal can also be easily shared with others while merchants can use geo-targeting to reach customers nearby. Deals can also be triggered automatically based on a variety of merchant defined parameters, such as automatically giving merchant dollars to users for a future visit after their first visit or having discounts that are only active during certain hours such as a digital happy hour.
Glance Technologies continues to empower merchants with these new features that promote their exclusive deals in-app to their network of growing users. Consumers will continue to save time by paying and leaving faster while this new feature now helps them make faster decisions about where to spend their money.
About Glance Technologies
Glance Technologies owns and operates Glance Pay, a streamlined payment system that revolutionizes how smartphone users choose where to shop, order goods and services, make payments, access digital receipts, redeem digital deals, earn great rewards and interact with merchants. Glance offers targeted in-app marketing, geo-targeted digital coupons, customer feedback, in-merchant messaging and custom rewards programs. The Glance Pay mobile payment system consists of proprietary technology, which includes user apps available for free downloads in iOS (Apple) and Android formats, merchant manager apps, a large-scale technology hosting environment with sophisticated anti-fraud technology and lightning-fast payment processing. Glance has also recently purchased a blockchain solution and is working on a rewards-based cryptocurrency intended to be integrated into the Glance Pay app.
More information about Glance can be found at www.glancefuture.com.
Original Press Release.

Source: PRUnderground.com