Company kicks off 20th year in business with C-level promotion
Palm Harbor, FL (PRUnderground) January 11th, 2018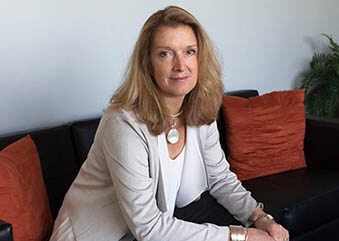 FreightCenter, consistently ranked among leading freight and shipping providers in the country, begins 2018 by announcing the promotion of Ali Choiniere to a key leadership position. Choiniere has worked for 14 of the company's 20 years in business with operations in the Tampa Bay area.
Ali Choiniere promoted to Chief Operating Officer. Choiniere joined FreightCenter in 2004. In her former role as VP of Operations, she was responsible for the development of the customer service and parcel shipping departments. She will continue leading operations, applying her unique combination of logistics and management experience.
"FreightCenter is the exact right company at the exact right time in this robust environment to maintain its position as the industry's leader for providing fully optimized freight shipping solutions that handle the needs for all types of businesses in all industry segments," said Choiniere. Our business model, vast carrier partnerships, years of industry expertise, and proprietary software assure us that 2018 will be a phenomenal year for the continued growth and expansion of our company."
Choiniere joins Matthew J. Brosious, CEO of FreightCenter, as the company's future executive leaders. The addition of a chief operating officer will allow the company to focus on employee and customer retention, as well as the development of new technology and services.
"Ali has been vital to the success of FreightCenter, and we are proud to recognize her contribution to our company's growth," said Brosious. "Not only is she the most qualified to fill the role, but she represents a changing workforce that increasingly includes more women in top positions."
For more information or to inquire about employment opportunities at FreightCenter, please visit https://www.freightcenter.com/careers or call Human Resources at (800) 716-7608.
About FreightCenter, Inc.
Founded in 1998, FreightCenter is a veteran-owned and privately-held, full-service nationwide third-party logistics (3PL) provider developing innovative technology that simplifies the shipping for businesses and consumers. With an award-winning history as one of the fastest growing companies in America, FreightCenter is the preferred provider of shipping services such as, less than truckload (LTL), truckload (TL), intermodal, international air and ocean, as well as, parcel shipping and logistics planning.
Original article: FreightCenter Names Ali Choiniere Chief Operating Officer.

Source: PRUnderground.com