London, United Kingdom (PRUnderground) May 16th, 2018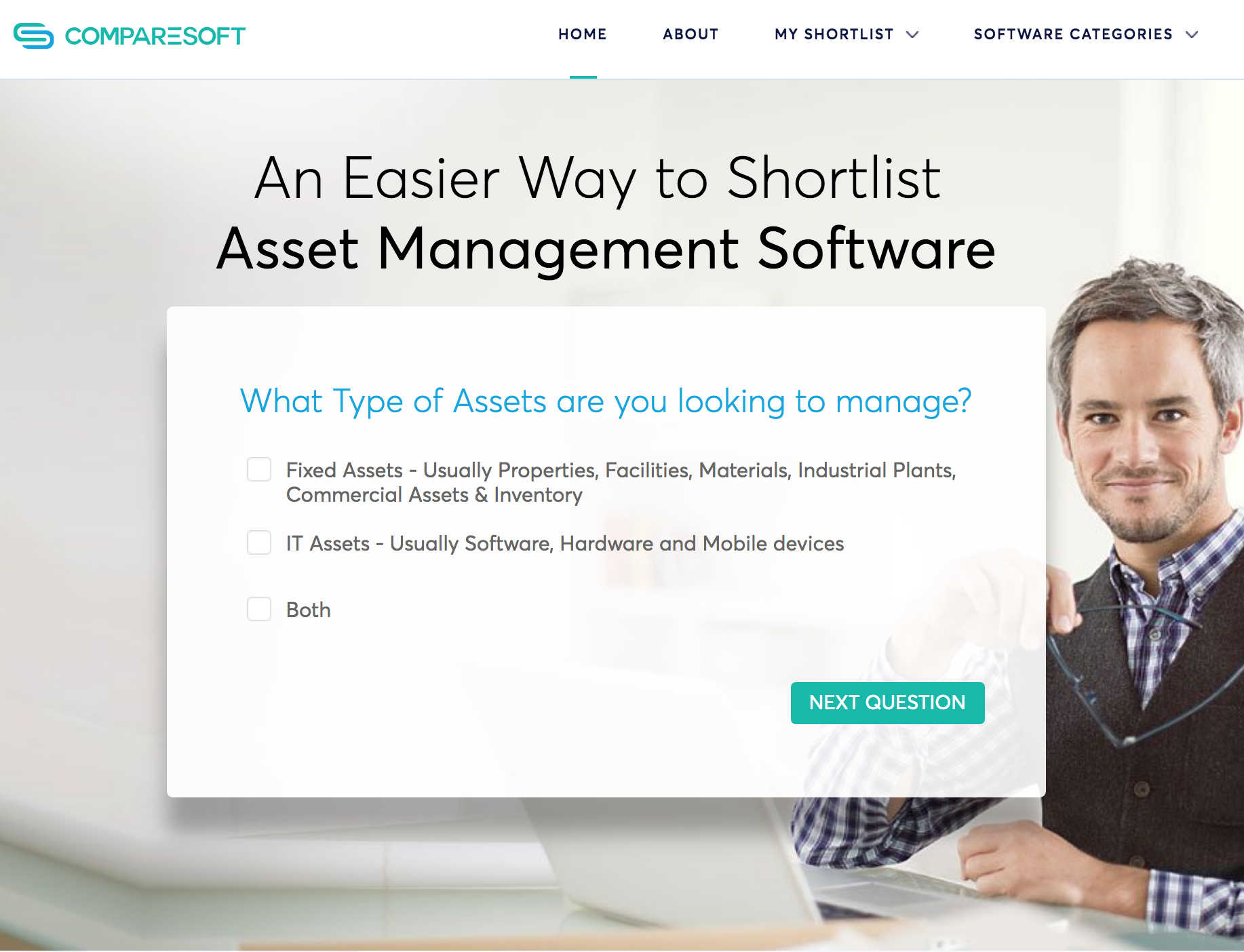 London-based machine-learning-driven software recommender Comparesoft today announced a referral partnership agreement with License Dashboard who are pioneers in Software Asset Management (SAM) and Software License Management solutions.
Comparesoft provides unbiased online search assistance to organisations looking for asset management software – including IT Asset Management, IT Service Management and Enterprise Asset Management Software. The platform allows businesses to match their SAM software requirements with available software options in the market. Operational since April 2017, Comparesoft has been used by Transport for London, Just Eat, the NHS and 1000 other UK-based businesses.
Based in York (UK), License Dashboard offer market-leading Software Asset Management and License Management Software.  The company has completed more than 1500 projects and has supported more than 2.5 million devices worldwide. License Dashboard has more than fourteen years of experience in supporting software licensing and audit requirements.
License Dashboard's SAM tool platform and managed service options, backed by a large team of expert licensing consultants, allows organisations of all sizes to reduce their software spend and protect against the risk of licensing non-compliance.
Scott Beasley, Client Director at License Dashboard, said, "Our partnership with Comparesoft is a key part of our plans to connect with a larger section of the UK market, bringing to the forefront of more organisations our SAM solution that is effective in terms of its capabilities and realistic in terms of return on investment.
"Software Asset Management is key for all businesses to ensure they are not overspending on their software licensing, particularly as more organisations are shifting their IT to cloud environments. The ability to track, manage and optimize all software deployments automatically saves businesses vast amounts of money on software licensing as well as the time spent by the IT team on manual licensing tasks."
Prasanna Kulkarni, Founder and CEO of Comparesoft, said, "The partnership enables us to offer a well-proven product and service to businesses who are looking to deploy Software Asset Management Tools. For us, it's all about connecting software buyers with the right software vendors. Our partnership with License Dashboard allows us to provide more options and a better comparison experience to our users."
Businesses, particularly in the UK, will benefit from the partnership as it will reduce the time taken to discover, shortlist and compare SAM tools.
About Comparesoft Ltd
Comparesoft is a London based AI-driven Software Recommender.
Original Press Release.

Source: PRUnderground.com