United Kingdom (PRUnderground) July 11th, 2018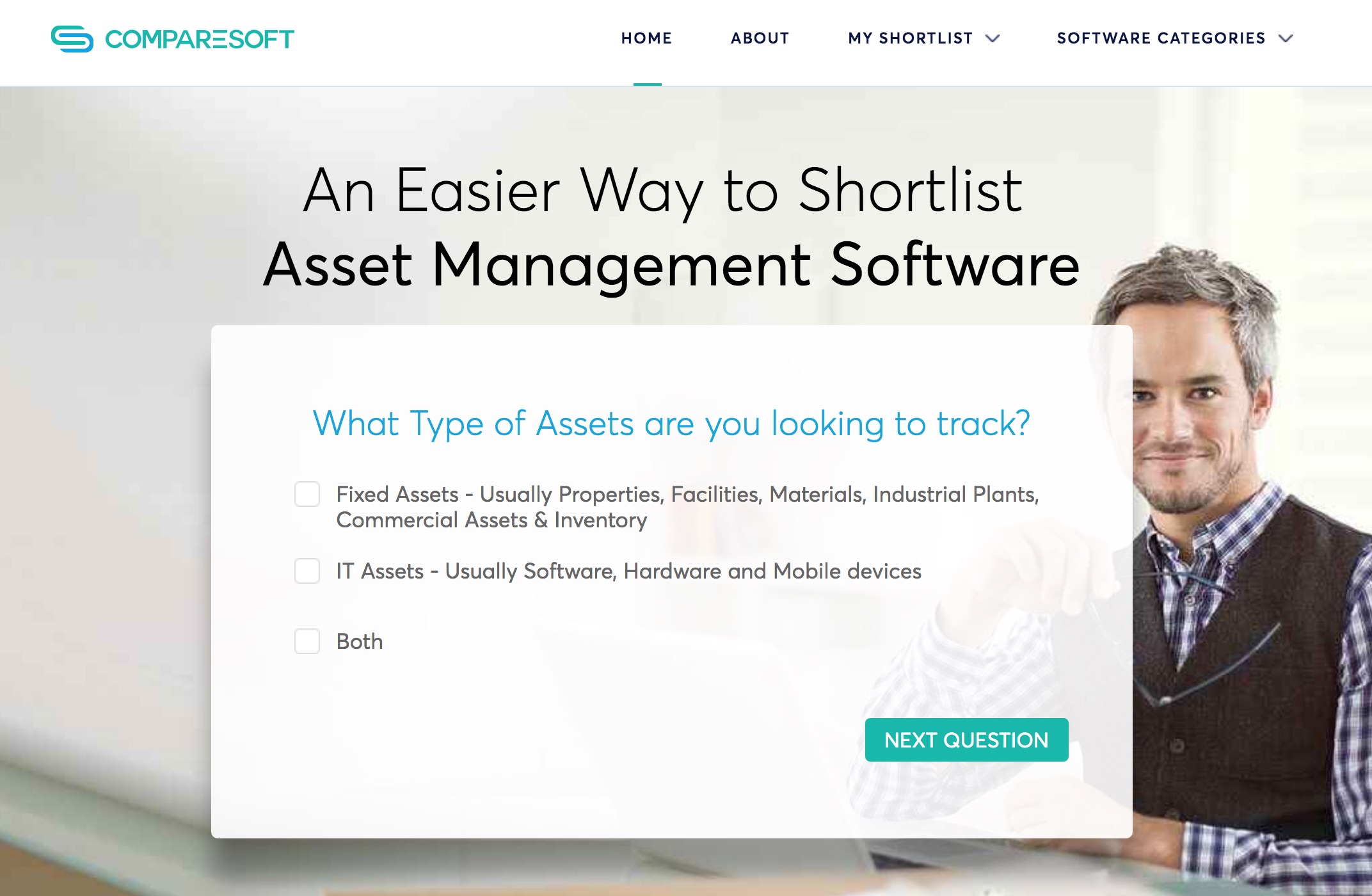 London based asset management software comparison website Comparesoft today announced referral partnership with leading asset intelligence provider Hardcat.
Operational from April 2017, Comparesoft has been used by Canary Wharf Limited, University of Oxford, Transport for London and 1100 other businesses. They have developed a machine learning driven software-search assistant which makes it easier for software buyers to shortlist and compare asset management solutions. Currently, it takes anywhere between 5 to 11 hours to shortlist enterprise software options, Comparesoft offer software recommendations in under 3 minutes.
Prasanna Kulkarni, Founder and CEO of Comparesoft said "Hardcat offer a proven and well-established asset management and asset tracking tools. Their product is used in multiple industries and has impactful customer references. For us it is always going to be about connecting software buyers with the right software products. Our partnership with Hardcat allows us to offer a quality product option to our audience"
Hardcat have been providing businesses with asset intelligence for the last 30 years. Their fixed asset management and asset audit solutions have been used by more than 2000 businesses in 120 countries. With clients such as BAE, Clifford Chance LLP, Proctor & Gamble and the World Trade Organisation, they have a strong offering for Defence and Military, Educational Institutions, Financial Services, Industry, Law Enforcement and Telecommunications Industries. Headquartered in Australia, Hardcat has offices in the US, UK and Africa.
Derek March, Head of Service Delivery at Hardcat (UK) said "Our partnership with Comparesoft is one of our core elements to increase our digital presence and attract new customers in the UK. The partnership will augment our current marketing efforts and help us to position our product and service to growing number of customers".
About Comparesoft Ltd
Comparesoft is a London based AI-driven Software Recommender.
Original Press Release.

Source: PRUnderground.com