Kansas City, MO (PRUnderground) December 7th, 2017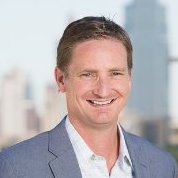 CD2 Learning today named Mark Hunter as its new CEO, a key leadership change designed to focus on operational excellence and accelerate growth.
Hunter, has a proven track record of innovation and business success as CEO of Saepio Technologies, merging with Brandmuscle in 2016. For twelve months post-acquisition, Mark served as Brandmuscle's Executive Vice President of Consumer Brands, leading the Kansas City office and overseeing marketing technology solutions for the entire company. Prior to Saepio/Brandmuscle, Mark led client-facing and analytics teams at Service Management Group, a marketing research and technology company focused on the restaurant and retail industries.
Hunter succeeds CEO Rich Bartlett, who co-founded CD2 in 2008. Bartlett remains with the company as Chairman and Chief Revenue Officer.
"We're making this move from a position of strength, it's a strategic shift to focus on both our technology and operational excellence," Rich Bartlett said. "Mark Hunter is the right CEO to lead CD2 Learning in this rapidly innovating climate. He's a visionary known for leading with integrity. His unique ability to deliver long-term results will enhance our client-centered culture, products and services. He represents tremendous potential for our clients and our team."
Added Hunter: "I am excited to work with Rich Bartlett and the entire team to create an even more dynamic technology that changes the way people learn and grow while creating value for our partners and clients. I have developed a deep respect for CD2's leadership and look forward to working with the entire team during this progressive period."
Mark graduated Cum Laude from Harvard University with a degree in American History and has served as the President of the Harvard Club of Kansas City. Mark is a member of the Kansas City chapter of the Young Presidents' Organization and was recognized as one of Ingram's magazine's 40 under Forty. He has served on the board of directors for The Children's Place, a nonprofit dedicated to supporting Kansas City children who are survivors of abuse and neglect. Mark and his wife Molly have two children and reside in the Kansas City area.
About CD2 Learning
CD2 Learning is an award-winning learning and development technology (SaaS) providing a portfolio of products designed to meet the needs of the modern workforce. CD2 offers a single, cloud-based solution that takes an innovative approach to traditional development. Through the CD2 platform, organizations can create, manage, library and deliver content/learning to internal and external users from any device at any time. www.cd2learning.com
Original article: CD2 Learning Appoints Mark Hunter as CEO to Strengthen Operations, Prepare for Future Growth.

Source: PRUnderground.com