Watertown, MA, USA (PRUnderground) December 5th, 2017
Capstera, a leading business architecture software and services firm, has announced the launch of a  new product – a comprehensive and customizable Enterprise Business Capabilities Map – intended to help companies engaged in a structured approach to business modeling and IT enablement. The Enterprise Business Capability Model encapsulates the essence of a corporation with a complete decomposition of functions, actions, and transactions into an abstract capability model.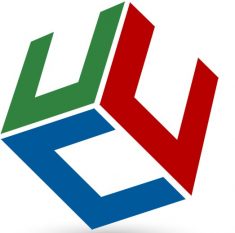 Today, every company is a technology company, and yet there is a wide gap between what business wants and what technology delivers.  This digital revolution exacerbates the problem even more starkly where a combination of structure, process, experience, and culture are essential building blocks to excel.
The Enterprise Business Capability Map is a comprehensive list of capabilities spanning all aspects of a firm and is an encapsulation of the end-to-end functions with a logical grouping of capabilities in multiple levels of granularity.
The Capstera enterprise business capabilities list comprises of the following:
·        General areas ~ 325 capabilities
·        Corporate Functions:
o   Marketing ~ 175 capabilities
o   Finance and Accounting ~ 130 capabilities
o   Supply Chain Management ~ 75 capabilities
o   Customer Management ~ 100 capabilities
o   Human Capital Management ~ 125 capabilities
o   Business Intelligence and Data Analytics ~ 75 capabilities
·        Digital Transformation Capabilities ~ 250 capabilities
There are several benefits from business capabilities, including, among others:
•             Foster alignment between business and IT using capabilities as an everyday language.
•             Capabilities are structurally sound and internally coherent abstraction of business functions.
•             A capability-based roadmap eliminates redundancy and replication and focuses on capability evolution
•             Juxtaposing capabilities and systems/applications provides a footprint analysis and can lead to better application portfolio rationalization decisions.
The Enterprise business capabilities model is a valuable tool for corporate strategists, business architects, enterprise architects, business executives, technology leaders, and project teams to understand the subtleties of what enterprise transformation entails and focus on what is essential and necessary for a given enterprise.
Companies can get a head start on their capability modeling and business architecture with Capstera's enterprise capability map.  The sample list of capabilities allows teams to modify and tailor the capabilities to the needs of the business.  The enterprise capabilities model helps reduce churn and accelerates time to value.
The product is available in two versions – an enterprise edition priced at $2999 and a consultancy edition priced at $5999.  Please visit https://www.capstera.com/product/enterprise-business-capabilities-map/ for further details and to purchase the enterprise business capabilities model.
About Capstera
Capstera is a business-friendly business architecture solution and capability modeling software. Capstera enables firms to define and harness capabilities, value streams, and other business architecture components for generating a holistic model of the business. In addition to the software, Capstera offers business architecture consulting, and business architecture digital products.
Original article: Capstera launches an Enterprise Business Capabilities Map.

Source: PRUnderground.com