Utah auto repair store, Burt Brothers Tires & Service, congratulates employees on career advancements and wish long-time employees farewell into retirement.
North Salt Lake, UT (PRUnderground) July 10th, 2018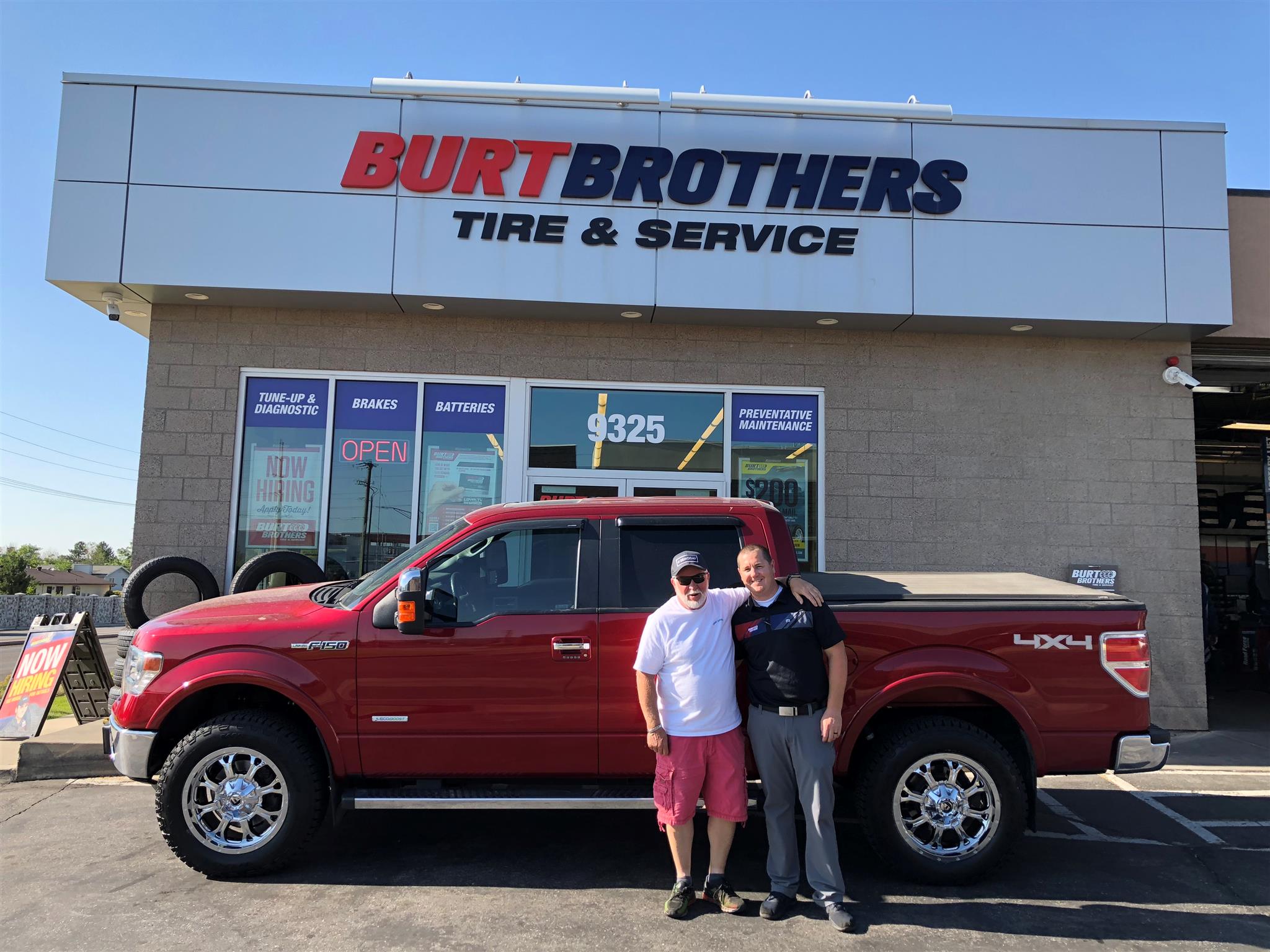 Burt Brothers has strived to bring the best customer experience to its patrons since the company was founded in 1991. As the company has continued to expand throughout the years, this same commitment and dedication to quality has been carried on through the employees who work and manage stores on a local level.
One such employee, long-time manager Terry Jones, is retiring following years of dedication to Burt Brothers and the customers at the Jeremy Ranch location. The Burt Brothers family thanks Jones for his years of hard work and service and wishes him the best as he enters this new and exciting phase of life.
Terry Jones leaves big shoes to fill, but Jonathan Heaton, who has 13 years of experience in the company, is up to the task.
"I've worked with Burt Brothers for over a decade and am excited to step into the store manager role," Jonathan Heaton said. "In this new role, I hope to continue to serve the community of Jeremy Ranch with the same commitment to quality service and professionalism that Terry has demonstrated over the years."
Jeremy Ranch isn't the only location to experience some exciting changes. Terry Clifford will be leaving his position as store manager of the Sandy location and will continue to serve customers by overseeing Government and Fleet accounts company-wide. Kelly Souders will replace Terry Clifford as the new store manager.
"After working a few months helping open Burt Brothers' new Highland tire store, I'm thrilled to be returning to Sandy," Kelly Souders said. "It's good to be back and see familiar faces."
Burt Brothers congratulates Terry Jones, Jonathan Heaton, Terry Clifford, and Kelly Souders on their career achievements and advancements and thanks them for their service and dedication to the customers in their respective communities.
To learn more about Burt Brothers' Utah auto repair store locations or to schedule an appointment online, visit www.BurtBrothers.com.
About Burt Brothers Tire & Service
Burt Brothers Tire and Service meets customer needs at their nine convenient locations for auto repair in Utah. For more than two decades, they have offered Utah drivers outstanding customer service at unbeatable prices. They specialize in complete bumper-to-bumper service, including free flat tire repairs, tire rotation and balancing, wheel alignments, and oil change services.
Original Press Release.

Source: PRUnderground.com