Bucharest Romania (PRUnderground) December 7th, 2017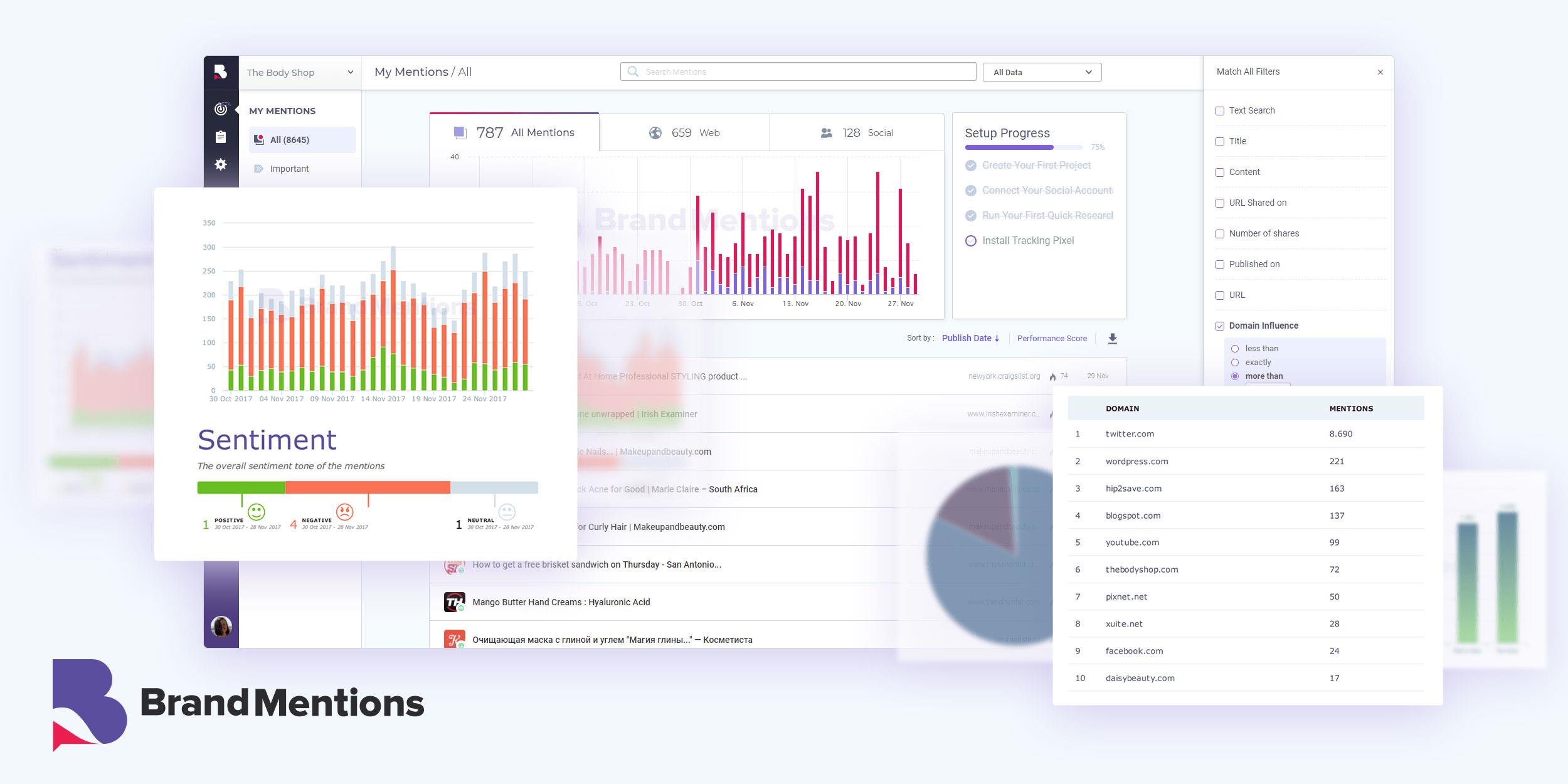 BrandMentions just launched the commercial version of their product. Developed for two years and with more than 10, 000 early-adopters, BrandMentions is a must-have digital marketing tool that with useful applications for brand and media monitoring, competitor monitoring, web and social listening and reputation management.
BrandMentions is a project that started in April 2015. The app was initially launched as an MVP (Minimum Viable Product) in September 2015, to meet the need for ongoing brand monitoring and accurate mentions notifications.
Even though other tools exist dedicated to brand monitoring on the market, they seemed to lack reporting all the important mentions that mattered to a brand. Some challenges included reporting old mentions as being new or real-time mentions or a lot of irrelevant data.
BrandMentions stepped in solving these issues with accurate data and the promise of letting brands know who is talking about them and where, as it happens.
Since its beta launch in September 2015, the app has gathered more than 10, 000 early-adopters who use the tool mostly to track their brands and products, but also to keep a close eye on the competition. Having a wide range of features, BrandMentions is a full-stack marketing tool that can be used to do:
Reputation Management – shape and stay in control of your company's image.
Brand Monitoring – gain marketing insights about any company around the globe.
Competitor Spying – expose and analyze your competitors' strategies.
Media Monitoring – monitor the web & social media for mentions of any business.
Business Intelligence – identify market opportunities that will grow your company.
BrandMentions has one of the world's widest web mention databases, covering both the web and the most important Social Media platforms. Among other important competitive advantages, the app offers real-time website traffic monitoring, instant mentions and links alerts, fully-personalized and automated reports, sentiment analysis, historical data, and a wide coverage of countries and languages.
The tool has been developed by a team of dedicated programmers and marketers, led by Razvan Gavrilas, who also created the successful SEO toolset, cognitiveSEO, six years ago.
More info about the app can be found by visiting: brandmentions.com
BrandMentions on ProductHunt
BrandMentions on Twitter @BrandMentions
About adeldemeyer.com
New Media Specialist – Influencer and Public Relations Manager – Author – Speaker and Mentor based in Australia.
Original article: Better Brand Monitoring for 2018 with the Launch of BrandMentions.

Source: PRUnderground.com