Allergies are rising even as allergy specialists decrease, but AllergyEasy is helping primary care physicians test and treat their allergic patients in-house.
Jackson, Mississippi (PRUnderground) February 18th, 2018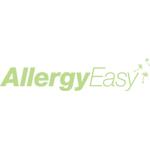 If predictions from the American College of Allergy and Immunology prove correct, the country will soon face a critical shortage of allergists, with the number of allergy doctors decreasing by 7 percent between 2016 and 2029 and the demand for these physicians surging by nearly 30 percent in that same period. AllergyEasy is helping primary care physicians fill the void with a turnkey allergy testing and treatment program.
AllergyEasy provides allergy test kits for family physicians and pediatricians to administer to symptomatic patients. They also assist primary care physicians in prescribing sublingual immunotherapy-a form of treatment that is similar to allergy shots except that patients take their allergy serum as drops under the tongue instead of through injections.
The program is a win-win. Primary care physicians can:
Diversify their services and increase medical practice profits.
Prescribe a long-term solution for patients' underlying allergies (rather than just prescribing antihistamines or corticosteroids that only address symptoms).
Maintain continuity of care rather than referring patients out to a specialist and losing track of their progress.
Patients benefit, too. They can:
See a trusted physician rather than having to establish a relationship with a different doctor in a new location.
Experience the lasting benefits of allergy immunotherapy without having to drive to the doctor's office for allergy shots. (Sublingual allergy drops are safe enough to be taken in the comfort of home.)
A significant perk of the AllergyEasy program is that it provides a food allergy treatment program as well. Whereas shots have not been shown to be safe and effective for food allergies, sublingual immunotherapy has. The AllergyEasy program allows doctors to test and treat for dozens of the most prevalent food allergies.
The AllergyEasy program is an especially good fit for pediatricians whose patients are often too young for traditional allergy shot programs.
"Allergies make the lives of countless young children miserable, but allergy shots are not usually recommended until age 7 or 8," said Dr. Stuart Agren, AllergyEasy Founder. "With the AllergyEasy program, doctors can prescribe sublingual immunotherapy that has been shown to be safe for kids under age 5. Kids squeeze one droplet under the tongue each day-it's quick, easy, and effective."
Dr. Agren said that patients might be a candidate for the allergy treatment program if they suffer from allergy symptoms for more than four months of the year or if they experience symptoms that are severe enough to diminish quality of life. AllergyEasy's turnkey allergy test program uses skin scratch testing, which is widely considered to be the most accurate method of testing.
AllergyEasy has been helping primary care doctors around the country test and treat their allergic and asthmatic patients for more than 20 years. Dr. Agren said that 80 to 90 percent of AllergyEasy patients report significant symptom relief within the first few months of treatment.
"We believe that this is the most effective and convenient allergy treatment program out there, and we're very excited to make it available to primary care physicians," said Dr. Agren. "It's a simple way for doctors to help more patients and increase their medical practice revenue at the same time."
About AllergyEasy
AllergyEasy helps allergy doctors around the country provide sublingual immunotherapy (allergy drops) to their patients who suffer with allergies to pollen and food allergies (including dairy allergy, wheat allergy, nut allergy, fruit allergy and more.) AllergyEasy can connect patients to a doctor in their area who offers sublingual allergy treatment.
(These statements have not been evaluated by the Food and Drug Administration. This product is not intended to diagnose, treat, cure, or prevent any disease.)
Original Press Release.

Source: PRUnderground.com