Florida-based, bio-pharmaceutical company lends support to documentary crowdfunding campaign
Miami, FL (PRUnderground) August 9th, 2018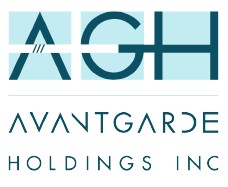 Separating The Strains: a medical cannabis & epilepsy documentary film, has raised more than the $64,414 goal, which was needed to begin production. The film will feature English disc jockey Chelsea Leyland and her personal struggles with epilepsy.
So far, $72,999 has been pledged by 228 backers, and AG Health, a Florida-based pioneer in endocannabinoid nutrition (ECN), has pledged to help the film makers with some of their production needs.
"We fully believe in the mission that Caroline, Sophie and Chelsea have set out to accomplish," said Robert Chavez, founder of AG Health. "Their goal to create a scientifically-based documentary to explain how cannabis can help with medical conditions like epilepsy, educate the audience about the positive effects of cannabis and influence legislative changes are all things we support at AG Health."
AG Health has offered to support the U.K team by providing them with access to medical industry experts, professional athletes, executive leadership in the epilepsy research community, PR support and American film production support.
Additionally, AG Health's subsidiary VEDA ECN, the Leader in Endocannabinoid Nutrition, is working to help some of those who will be featured in the film with getting access to VEDA ECN products, since cannabis products are legally hard to access. Unlike marijuana-based products, VEDA ECN products are manufactured using legalized industrial hemp.
"The medical benefits of cannabis are undeniable. This is why we produce products from legalized hemp that include the positive extracts, but don't include enough of the psychoactive properties to alter someone's mental state, which is more commonly found in the marijuana plant," said Chavez.
AG Health and VEDA ECN are subsidiaries of Avant Garde Holdings Americas, Inc., a research and development company of bio-pharmaceutical products, big data analytics, health information and disease management, drug formulations and commerce solutions for the U.S. cannabis and hemp industry.
For more information on AGH, visit the company's website at https://avantgardeholdings.net
About Avant Garde Holdings
Founded Dec. 2017 and headquartered in Miami, Avant Garde Holdings intends to become a leading manufacturer and supplier of Industrial Hemp derived goods in the U.S. The company offers botanical and natural, plant-based nutritional supplements designed to treat and alleviate a range of health conditions.
Original Press Release.

Source: PRUnderground.com